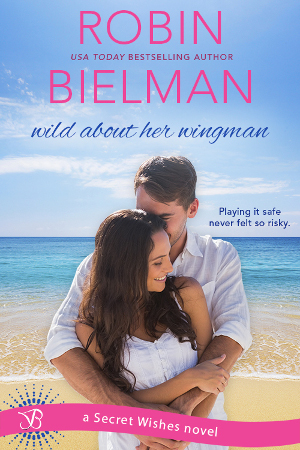 Title:
Wild About Her Wingman
Series:
Secret Wishes #

3
Genre:
Contemporary
Add to
Goodreads
Playing it safe never felt so risky...

Erin Watters is her small town's resident wild child--she doesn't do boring, and after having her heart annihilated, she definitely doesn't do relationships. Her friends have other ideas, though, and when they throw down a matchmaking challenge, impulsive Erin can't ignore it. Even when the annoyingly hot Troy Streiber accepts the matchmaker role...

As a rescue paramedic, Troy's used to watching out for people. Never mind the bet he made with his buddy to play Erin's wingman. But the more time he spends with the sexy, charismatic woman, the more he discovers a side of her she doesn't let many see. Soon what started as an innocent game of matchmaking has them both thinking about the person right under their nose. But Troy's a play-it-safe guy, and he won't let a woman who lives for risk ever steal his heart.
Buy the Book:





Also in this series: