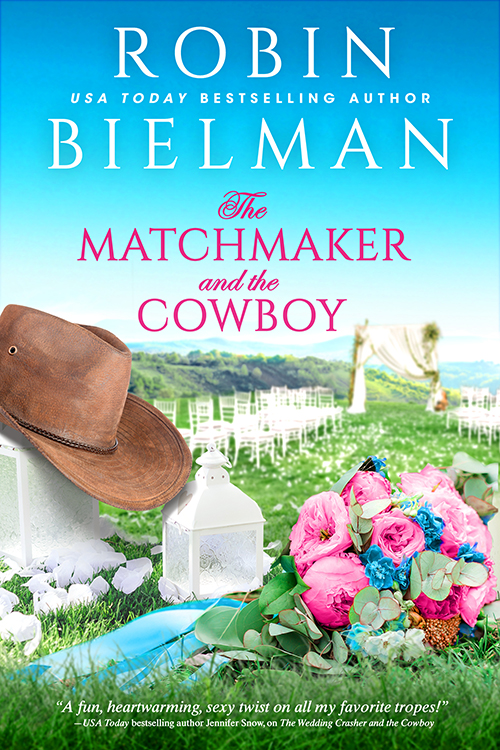 Callie Carmichael has a gift for making bridesmaid dresses—some even call them magical. Somehow, every person who's worn one of her dresses has found love. Real love. And as long as that happily-ever-after is for someone else, Callie is happy. Because she's fully over getting her heart broken…which is why her new roommate is definitely going to be a problem.
After being overseas for six months, Callie's only choice is to stay with her best friend's ridiculously hot brother, Hunter Owens. Cowboy, troublemaker, and right now, the town's most coveted bachelor. Only, Hunter isn't quite the player she thought. And if it weren't for her whole "no more love" thing, their setup could get confusing really fast.
Now, Hunter wants Callie to make him a best man suit—a "lucky for love" kind of suit. But what happens if she makes the suit and he finds true love…and it isn't her?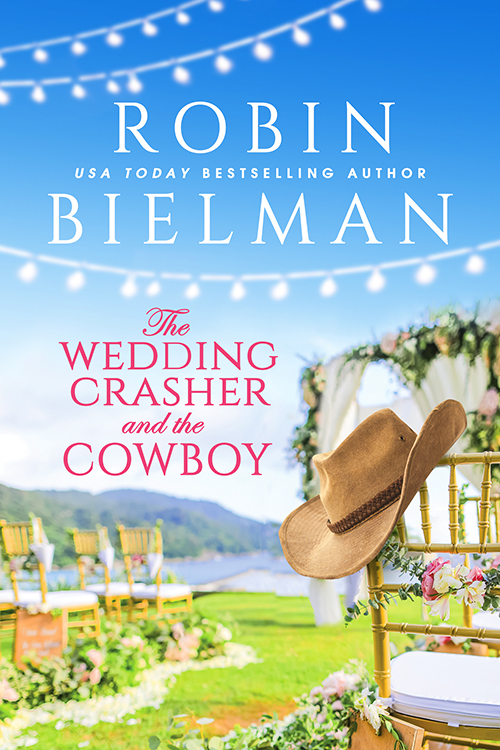 Kennedy Martin is shocked when her ex calls days before his wedding, expressing serious second thoughts. Doesn't he see his fiancée's actually the glaze to his doughnut? Now she's got no choice but to crash his wedding and convince the man he's with the right woman.
Instead, she crashes into the absolute last man she ever wanted to see: Maverick Owens, her old college nemesis. Maverick is still as awful, infuriating, and just The Worst as ever—even if he looks way too sexy in his cowboy hat. And of course he's convinced she's actually at the seaside ranch to ruin the wedding.
Now the only way to get some face time with the groom and save this marriage is to participate in all sorts of pre-wedding events…with Maverick. Stuck on a canoe, making small-talk at cocktail hour, and even a hoedown with her worst enemy? This just might be the longest week of her life…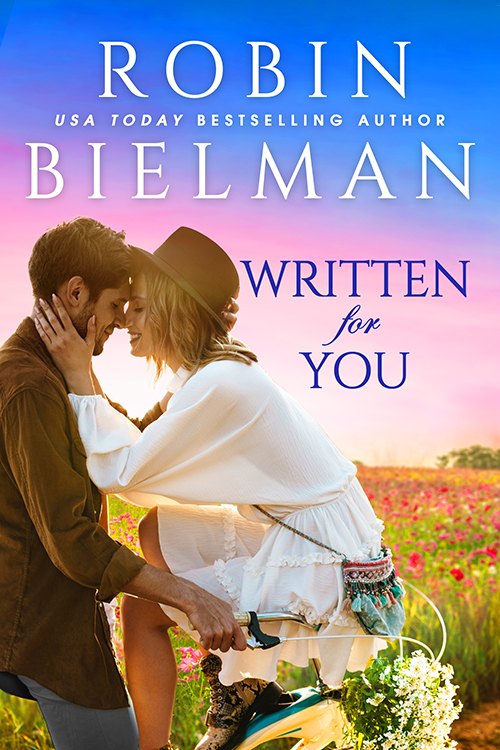 Cam Radcliffe is on a deadline to write his next blockbuster action film, but all he can think about lately is writing romance. And to make matters even more complicated, he's found the perfect inspiration: his best friend…
Reese Resnick has been best friends with Cam for years. But when her new job means working with him, the line between "friends" and "definitely more than friends" suddenly gets a lot more confusing. And why are there suddenly all these sexy sparks between her and her bestie?
Now Cam and Reese are enjoying an all-new romantic adventure that's more sizzling than anything Cam could have created. But have they stumbled into the perfect romantic comedy… or will Reese's biggest secret mean The End?











Robin Bielman is the USA Today bestselling author of over twenty novels. When not attached to her laptop, she loves to read, go to the beach, frequent coffee shops, and spend time with her family.
Send Robin a note anytime at [email protected]

Be the first to know about new releases, book sales, and more!