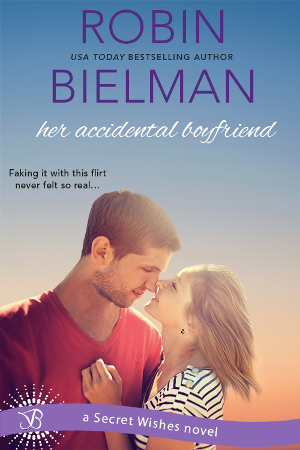 Title:
Her Accidental Boyfriend
Series:
Secret Wishes #

2
Genre:
Contemporary
Add to
Goodreads
2014 Romance Writers of America RITA Finalist for Best Contemporary Romance

Kagan Owens has a secret. One she thought she'd escaped by leaving New York, but when her past follows her to her temporary new life, Kagan lets a teeny lie slip. And now the town's biggest playboy and flirt, Shane Sullivan, has become her pretend boyfriend—just until she's ready to return to NYC. But the handsome, fun-loving Shane makes it tough to determine where their friendly agreement begins and ends…

Shane has no intention of settling down—in fact, his job depends on it, and nothing's more important than his work. Still, he can't help but agree to Kagan's scheme, if only to find out more about the mysterious beauty. But when every touch from her sets his heart and body on fire, he realizes playing an accidental boyfriend may be more than he bargained for—and more than he can give.
Buy the Book:





Also in this series: