Kissing the Maid of Honor, that is!
I'm so happy to share that my Bliss book, Kissing the Maid of Honor, is now an Audiobook, too!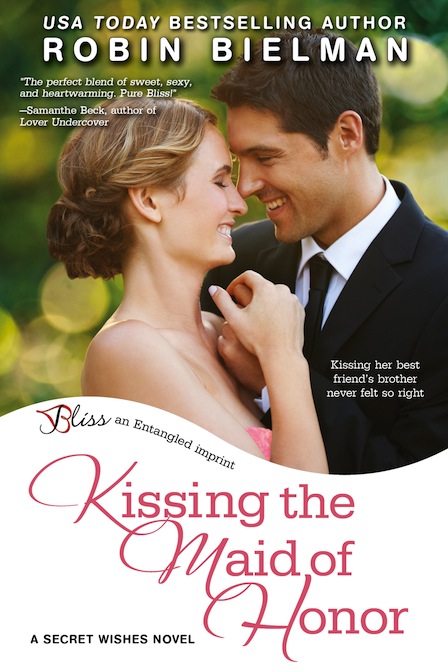 And to celebrate this wonderful occasion, I've got an exclusive Audiobook giveaway for my newsletter subscribers only! The newsletter is hitting email boxes on Monday, so if you haven't joined yet, just click on the link at the top right hand corner of this page to sign up.
Want to see how pretty the book looks on the Audible website?  You can check it out HERE. Oh, and I just discovered it's also available on iTunes HERE. Can you see my smiling face? :D
I'm off to listen to my book now…
EEP!