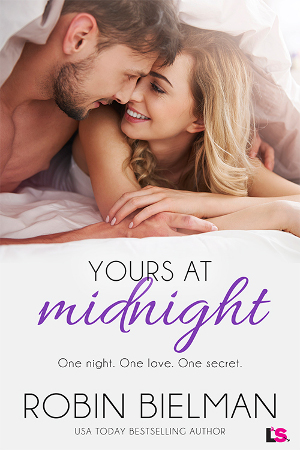 Title:
Yours at Midnight
Series:
Stand Alone
Genre:
Contemporary
Add to
Goodreads
yric Whetsone only had eyes for Quinn Sobel's brother Oliver, until a car crash took Oliver's life on New Year's Eve. Then, a moment of shared grief between Quinn and Lyric became something more impassioned, something that frightened Quinn so much he ran from Lyric's bed and her life, disappearing for four long years.

Now Quinn's back for another New Year's Eve, struggling for closure, desperate to leave his grief in the past and make amends with the girl of his dreams.

But Lyric has a secret—one that could drive Quinn from her life forever. Will Quinn run away from the love and acceptance he's always wanted... or will he claim his New Year's kiss and make her his at midnight?
Buy the Book: