SPOTLIGHT ON…
June 19th marks the 1 year book birthday of one of my favorite books I've written!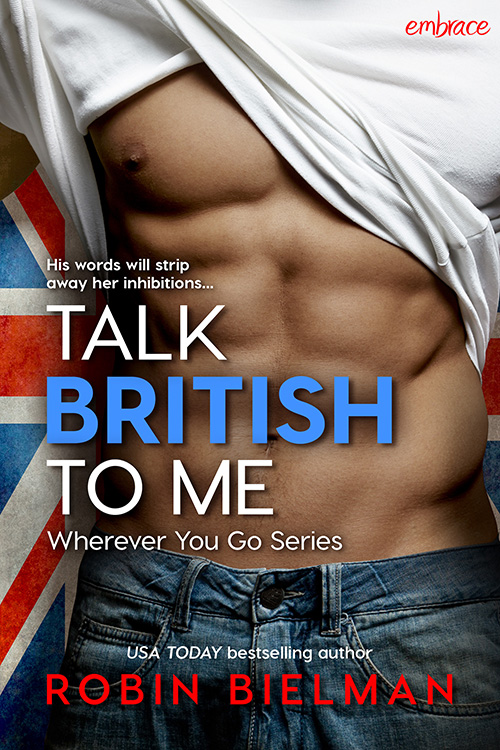 As the Dating Guy on L.A.'s top morning show, I give the single guy's perspective on dating, love, and sex—and I give great advice. Everyone's hooking up…well, except for me. Sure, I can get any woman I want, but I've got a "no relationship" clause in my contract and the only woman I want has "relationship" written all over her. Probably stamped on her ass, too. And wouldn't I like to confirm that.
Unfortunately, she wants nothing to do with me. At all. Something about the next Ice Age might have even come up in her rebuttal. Adorable. Because she's determined to ignore what one simple kiss proved: she wants me as badly as I want her.
Everything in me is screaming to go after her, but I've got a secret that I'm fairly certain will end up with her roasting my nuts over an open fire. So, job on the line? Check. Nuts on the line? Check. Can't get her out of my head? Nail…meet coffin. But what a way to go…
Gah! I love my hero, Mateo. I love him so much that I want to share an excerpt from one of my favorite scenes…
I blame the balls.
Not even big balls. Small balls.
In bright fucking pink.
I was in the sporting goods store to buy some soccer balls for the kids at camp. While I was there I figured I'd grab a couple of shirts and maybe another pair of running shoes, since mine are starting to feel a little too well worn.
Anyway, so there I am, wandering around the store, when I walk down an aisle that has nothing I'm interested in. I have no idea why I walk down this aisle. But right in the middle of the aisle, on the left-hand side, eye level, are Ping-Pong balls. They come in packages of six. There are white balls. Yellow balls. Pink balls.
Immediately, my mind goes to Teague. Pink seems like her color. I need to buy these for her. I need to take them to her. I need to play Ping-Pong with her. Like today.
Which is why I'm now standing outside her door on a Friday night hoping she's up for getting her game on. Or playing with my balls. I'm totally down with that idea, too. Yeah, I'm horny right now. And really don't want to fucking leave here with blue balls.
Even though I know I probably will.
Lights are blazing inside the place, and I hear voices and giggling. The sound of her laughter has me second-guessing my arrival. She's having fun.
But she'll have more fun with me. I'll make sure of it. Balls or no balls. Jesus, Mateo, stop with the fucking balls.
I knock, and immediately the sweet noise inside stops. "Who is it?" a girl calls out. Not Teague. It must be Harper.
"Mateo."
There's definite clambering inside the house if I'm hearing correctly. The door is jerked open a few seconds later and Teague and her friend are standing—no, more like tilting—in front of me. "Hi," they both say.
My eyes quickly latch onto Teague. She's still in work clothes, but her feet are bare (her toes are painted pink by the way, go me), and her strawberry blond hair is haphazardly piled on top of her head like she couldn't be bothered with it.
"Hey. Looks like I caught you two playing with Don Julio." Their breath is heavily tequila-laced.
"Who?" Teague asks.
"Brains and looks. I like," Harper says. "We may have been imbibing with Don. It is his holiday, after all."
"That's right." May 5.
"We haven't officially met. I'm Harper."
"Nice to make it official," I say. I still haven't taken my eyes off Teague. She's leaning against the door. I would make an excellent door for her to rub against.
Harper elbows Teague. "Oh, so um, what brings you by?" Teague asks.
"I come with a gift." I lift the bag in my hand from the sporting goods store. "And a challenge."
Teague studies the bag. Harper elbows her again. "Okay. Would you like to come inside with that gift and challenge?"
"I would."
The girls part so I can step between them. The place is spacious with a kitchen and office nook to the right. Straight ahead is a hallway with what looks like a couple of bedrooms. To my left is a living room made up of comfortable couches, two bookcases, and a flat-screen TV. And holy fucking shit. The source of the girls' giggles when I arrived is right up there on the screen in glaring 2-D. I have a feeling they meant to turn the TV off before they answered the door, but instead they paused what they were watching. I'm currently staring at, no joke, a foot-long cock. My sweet, gorgeous Teague was watching porn.
I may not recover from this—the fact that Knox was watching a dirty movie, not the fact that I have to see a giant dick freeze-framed. Just to clarify.
"Looks like I interrupted something," I say.
"Ohmigodohmigodohmigod!" Teague lunges for the TV remote sitting on the arm of the couch. She points it at the TV screen and hastily pushes the power button. The screen goes black.
She drops the remote like it's hot and looks up at me, her cheeks the darkest shade of pink yet. "You did not see that."
"I didn't?" I tease.
Harper bursts into a fit of laughter. She's laughing so hard I'm afraid she's going to be unable to catch a breath. She clutches her stomach and plops onto the couch.
Teague, on the other hand, doesn't know what to do with herself. She fidgets, bites her lower lip, her chest rising and falling.
I get stuck there, on her tits and the way her shirt stretches across her curves. I've been up close and personal with enough shapes and sizes to know she doesn't wear a padded bra, which means the spectacular display is natural and—
"Mateo! Did you hear what I said?"
My eyes snap back to hers. "Sorry. What?"
She crosses her arms over her chest, testing my eye contact skills to the max, but this is a girl I care about, so I hold her blue gaze. A doubly difficult task because she's trying to stare a hole through me.
 1-click links:
AMAZON | PAPERBACK | iBOOKS | BARNES & NOBLE | KOBO

AVAILABLE NOW!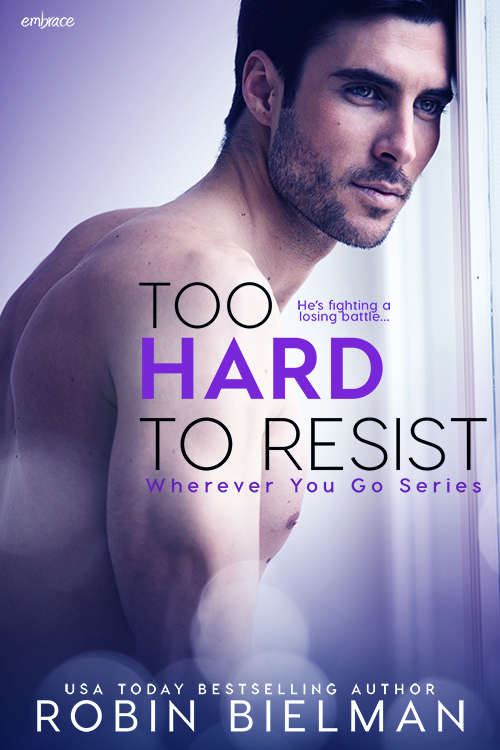 One rookie assistant + one demanding executive = flirting that is too hot to handle.
Have you ever wished for the perfect job? Me, too. So when I land a temporary gig with a worthwhile and exemplary startup, I'm determined to make it permanent. That my boss is the gorgeous, clever Elliot Sax is nothing I can't handle. We may steal glances at each other and straddle the line of playing it safe, but our partnership is too important for complications. Not to mention workplace hookups are against the rules.
But when our attraction flames hotter, our best efforts are put to the test. I never imagined having to fight my feelings for him on a daily basis and keeping my hands to myself is absolutely killing me.
Until I can't. Until we can't. And what's at stake becomes more than our jobs. What's at risk is our hearts.
Amazon | Amazon UK | Barnes & Noble | iBooks | Kobo | Paperback

Recently released…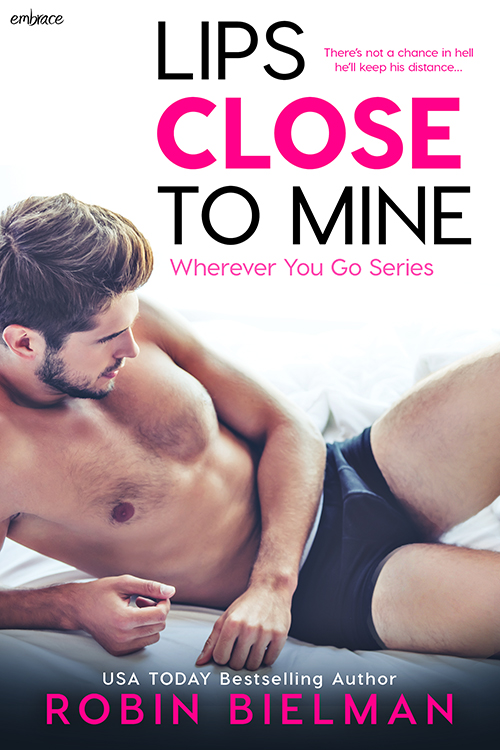 I wasn't supposed to see Levi Pierce ever again. A few months ago, we had one incredible date. One. That's how I like it.
End of story.
Only it wasn't. Pretty soon everywhere I turn, I see him. Our best friends are dating. My mother mistakenly—and happily—thinks he's my plus-one to my cousin's wedding. And he's the guy I have to work with on the most important job opportunity of my life.
Here's my problem: I like Levi. I like his killer smile and his dreamboat eyes and definitely the way he makes me feel. But I've sworn off relationships. So when the sexual tension reaches epic proportions, I tell myself it's temporary. When I start to feel more, I tell myself it's over.
Only Levi isn't a forget-it kind of guy. When his lips are close to mine and he swears he's always wanted me, my defenses disappear. But he's heading off to adventures an ocean away and some things in life just aren't meant to be.
Right?
Amazon | Barnes & Noble | iBooks | Kobo

Have you read…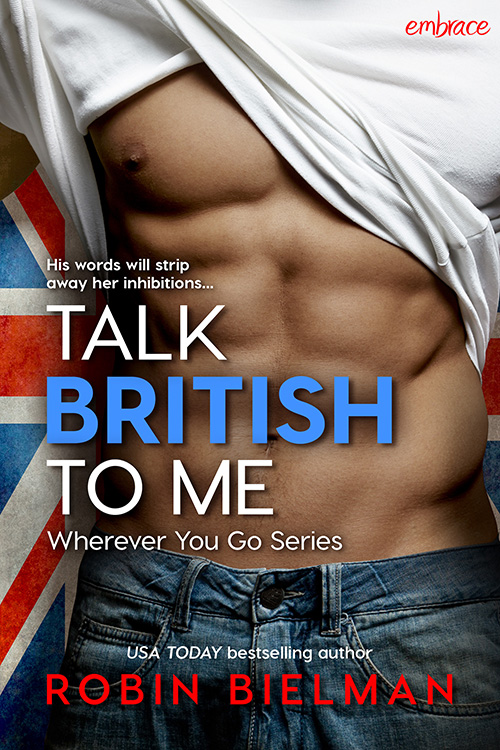 Get the scoop and buy links here!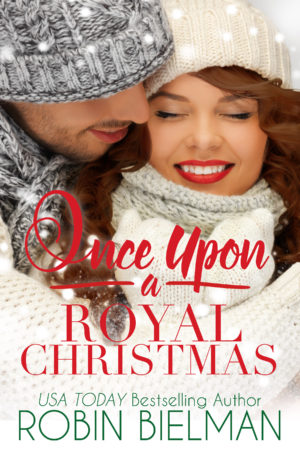 Get the scoop and buy links here!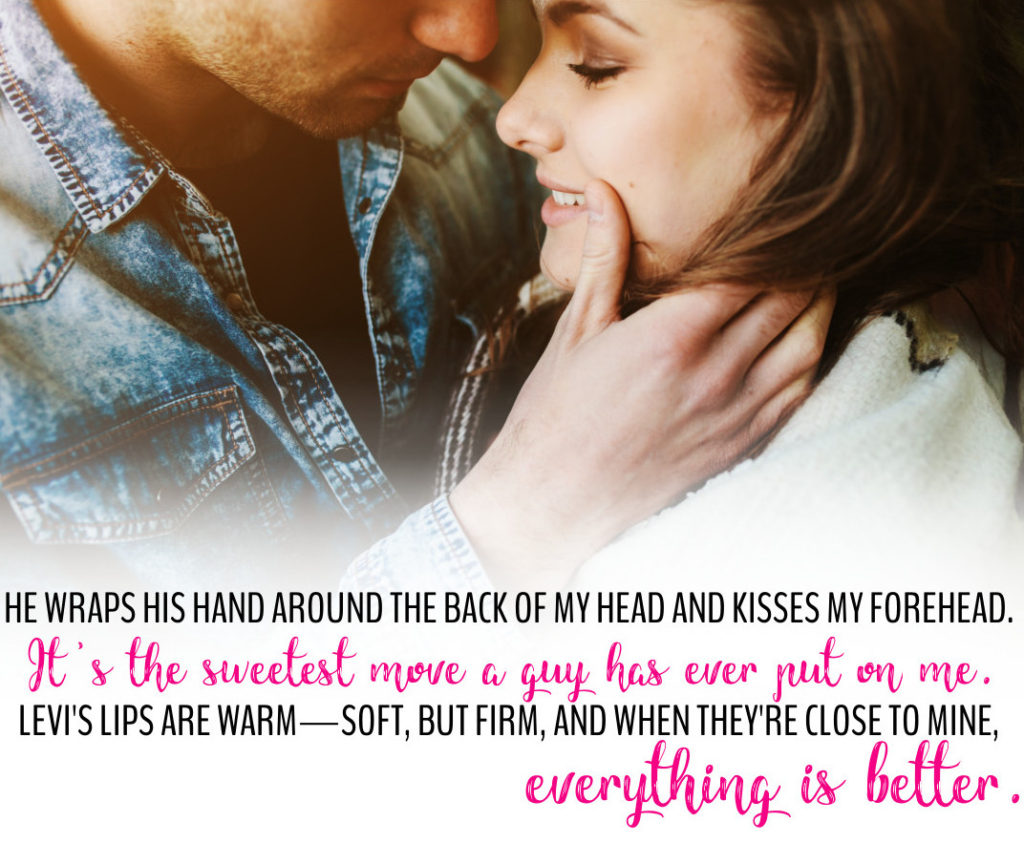 "Authentic characters, sizzling chemistry, and loads of heart make Robin Bielman a must read!" — NYT Bestseller Vicki Lewis Thompson
"Robin's books hit the spot every single time; entertaining and engaging, you fall in love with her characters and you're left with a happy heart." — Nicola, Goodreads
"Bielman does a fantastic job of giving us heart and heat, charm and humor." — Romantic Reads and Such
"Robin Bielman has yet again delivered a hero who's easy to fall in love with and a heroine you would love to have as a friend." — Read Your Writes Book Reviews
"Everything you want in a contemporary romance – smart, funny, heart-wrenching at times, but in the sweetest, most addictive way." — USA Today Bestselling Author Samanthe Beck