Hello! Thanks so much for stopping by. I write romance – sometimes sweet, sometimes sexy, always with kissing. I'm a wife and mom, and a huge lover of coffee drinks and cupcakes. I'm also addicted to books, the beach, and staying up too late. Writing is the Best Job Ever and I love diving into the fictional world of my characters. I hope you'll join me on their journeys!
RECENT RELEASES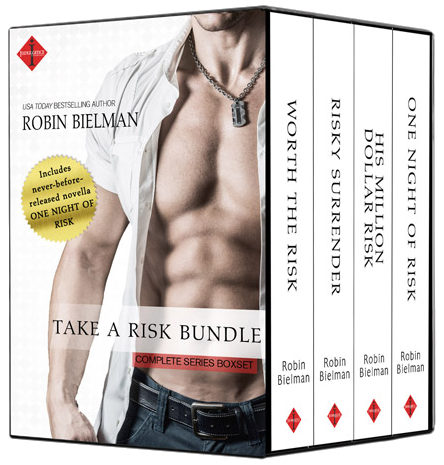 The Take A Risk Bundle! It includes all three of my Take a Risk novellas plus an additional, never-before-published novella, ONE NIGHT OF RISK. Click HERE for more info and an excerpt.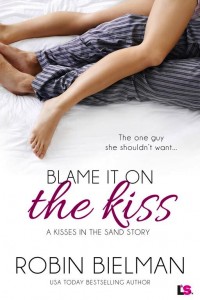 AVAILABLE NOW!
(This book has a new cover and has moved to the Lovestruck line! Keeping Mr. Right Now will be getting the same treatment, which means the third book in the series, out next summer, is a Lovestruck, too!)
Honor Mitchell has lived with guilt and regret for a long time, so when she promises to do the things on her dying best friend's wish list, she's determined to follow through and do something right for a change. But when she's thrown together for wedding duties with the one man who complicates her vow–just by looking at him–she has to put her faith in Bryce Bishop's pledge to help her, no strings attached.
Bryce's near one-night stand with his ex-girlfriend's best friend a few months ago might have been a mistake, but helping the beautiful, free-spirited Honor with her promise isn't. His trust in women is shot, but he can't help but play his best man card to his advantage and help Honor tick off the items on his ex's list, even if it puts him in a no-win situation. Because his assistance might get Honor what she wants, but suddenly being the do-good guy puts his plans–and heart–in serious jeopardy.
********************
"Authentic characters, sizzling chemistry, and loads of heart make Robin Bielman a must read!" ~ NYT Bestseller Vicki Lewis Thompson
"Bielman does a fantastic job of giving us heart and heat, charm and humor." ~ Romantic Reads and Such
"Robin Bielman has yet again delivered a hero who's easy to fall in love with and a heroine you would love to have as a friend." ~ Read Your Writes Book Reviews
Everything you want in a contemporary romance – smart, funny, heart-wrenching at times, but in the sweetest, most addictive way." ~ USA Today Bestselling Author Samanthe Beck
********************
NEWS…
KISSING THE MAID OF HONOR is a USA TODAY Bestseller!! Squee!!! Thank you so much to everyone who helped make this happen. I really don't have the words to express what a wonderful surprise this was. I'm so grateful to readers for their interest in Luke and Sela's story.
***
HER ACCIDENTAL BOYFRIEND is a 2014 RITA®  FINALIST for Best Short Contemporary Romance! Oh my gosh, getting this call was a moment I will always remember and cherish. I'm so honored to be included on this special list.