I am so, so thrilled to share that my pal Maggie Kelley's debut novel from Entangled Publishing, BREAKING THE BACHELOR, is out today! Woot!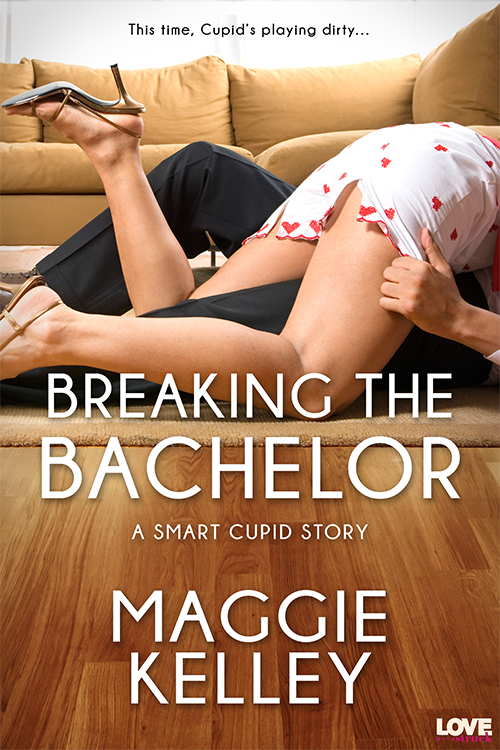 Goaded by her competition, matchmaker Jane Wright makes a very public
bet that she can find the "perfect" match for Manhattan's hottest
confirmed bachelor—sexy-as-sin bartender Charlie Goodman. Unfortunately,
Charlie is also Jane's ex-lover, a man she broke up with on a cocktail
napkin. With her company on the line, Jane has no choice but to convince
the man of her most impractical dreams to dive back into the dating pool.
Charlie doesn't want to see Jane's business fail. He just wants a little
revenge. Determined to prove to Jane that chemistry always beats
compatibility algorithms, he plans to drive her crazy with desire…then
walk away. And his plan is working. A little too well, actually. Because
even as Jane scrambles to calculate Charlie's best match, the heat building between combusts. But Charlie's been so busy outsmarting Cupid that he hasn't noticed he's the naughty cherub's next target…
You guys, I've read this book and it is funny and charming and romantic, and I'm madly in love with Charlie Goodman! And even though Charlie is mine, I'll share him with you guys. He's just a click away…
Huge congratulations, Maggie!!