When I asked MacGyver to take our lovable, adorable, mini Labradoodle Harry to the groomers for a "trim." Here's what Harry used to look like: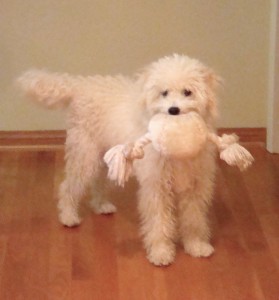 See all that cute fur? We call it Rasta, because it's not straight, but it's not curly. We love it. I love it. And okay, he was getting a little scruffy from playing like a typical one-year-old in the mud and leaves and water, so maybe a cut and not a trim was in order. But Still.
This is what Harry looks like now: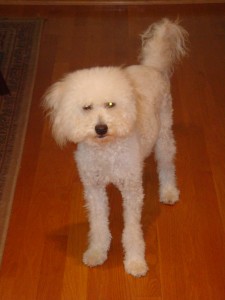 You know who's going to be in charge of taking Harry to the groomers from now on, don't you?