The coolest thing has happened! My debut novella, WORTH THE RISK, has been translated in Greek! And look how cute the cover is!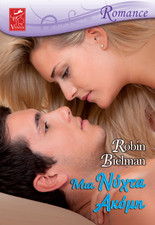 I think I should take a trip to Greece now, don't you? (I so wish!)
And just a reminder that this Sunday I'll be participating in a multi-author book signing and would love, love, love to see you there! If you're in the Los Angeles area, please stop by! Details are here.
Have a great weekend and happy St. Patrick's Day!
hugs,
Robin