The Risky Release Party Continues (Don't miss the giveaway below!)…
Happy Friday! In case you're just joining me, Charlene Sands and I have been celebrating our same title books, WORTH THE RISK.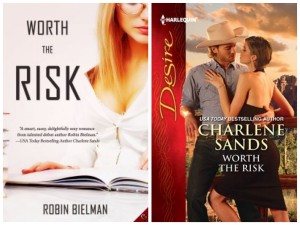 Today, we thought we'd play a game. That crazy risky game where you try and be tricky…
2 Truths and a Lie
Charlene and I are each going to list three statements about ourselves. Two of them are true and one of them is a lie. Guess which one is the lie and tell me in the comments. If you guess right, you'll get an extra entry in our Risky Release Party giveaways! (Be sure to comment on both our blogs and that counts twice.)
Charlene is up first:
1.  I've met my all-time favorite country artist, Tim McGraw.
2.  I am related to an Italian princess.
3.  I have been taking classes for years and have earned a brown belt in karate.
Here's mine:
1. I've attended the Olympic games.
2. As a child I had the same recurring dream – that a flying dog was chasing me.
3. I'm distantly related to Franz Gruber, the man who wrote the music for Silent Night.
Hmm… did we make it tough for you to pick?
RISKY RELEASE PARTY AND A CONTEST "WORTH" ENTERING:
Post a comment from October 1st to October 14th on our blogs to be entered to win a $25 Gift Card to either Amazon or Barnes and Noble. TWO winners (one on my blog, one on Charlene's) will be announced on Monday, October 15th, so be sure to check back. (Leave a comment on both our blogs and that counts twice! We're all about the x2 these next two weeks!)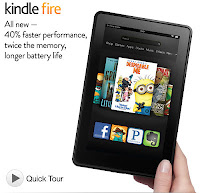 But wait! There's more! Please spread the word about Worth the Risk. Help us reach our goal of ranking in the Top 1000 books on Amazon or Barnes and Noble and one lucky commenter will win a Nook Color (Value: $149) or Kindle Fire (Value: $159) or gift card equivalent IF we do. (We need to rank in the triple digits.)
Mention our Risky Release Party on Facebook
Tweet about Worth the Risk on Twitter
Post a review on Amazon, B&N or Goodreads
Like and Tag us on Amazon
Check out our books
Tell your friends about our books
Sample FB or Tweet: Who's the better liar? @CharleneSands or @RobinBielman? Take a guess & be entered in #giveaways! http://charlenesands.blogspot.com/ http://robinbielman.com/blog
The e-Reader giveaway also ends on October 15th, and we really hope we get to announce someone's name! Each and every comment on both our blog posts from October 1st to October 14th counts as an entry.
Thanks so much for being a part of our celebration!
Hugs,
Robin and Charlene
P.S. Thanks so much to everyone who has already bought, read, reviewed, and/or added Worth the Risk to Goodreads. We're so thankful for your support!!
(Be sure to leave your full email addy when you post on the blogs and let us know how you've helped!)