It's after 2 AM, you've got work in the morning and you can't put the darn book down.
I've done this too many times to count. I love when a book sweeps me away and rather than take my time reading it (because I cannot wait to read what happens!), I'll stay up until 2 or 3 AM to finish it. More than once my hubby has stumbled into my office half asleep and asked when I was coming to bed.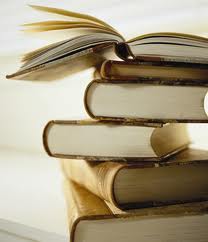 The author's voice resonates with you from page one and you know you're gonna finish the book pronto.
This happens to me when I pick up a Jill Shalvis book, but I have come to expect that from her brilliant writing. I try to set aside a whole day or two to read her books straight through. And when I'm reading, no one better bother me. Or expect to be fed. Or driven somewhere. I'm a reading lunatic until I get to the HEA. :)
The characters in the story stay with you for days and days afterward.
You can't get them out of your head. They wander into your thoughts at all times of the day and night. Scenes play out in your mind. You can't seem to forget them, no matter what. If the hero is magnificent, you're daydreaming about him. Yes, that's happened to me. I'm not ashamed to admit it.
There's a charm and certain magic to the book that you don't find in all stories, with all authors.
The book is something special. You're in love, not only with the characters or the plot or the dialogue, but the story itself pulls you in and grabs you. If it were a movie, it might be Pride & Prejudice, or one of my favorite all-time movie classics, Casablanca. Now, that's a story that has it all. It was made in black and white, but the story comes alive with such richness you tend to think of it in color. Charm and Magic.
After you read "The End" and put the book down, you wish you'd written it.
Yes, that's so true for writers. When we read an exceptional book, we're floored, thrilled and filled with admiration. And as we lust for more, we pray to the story gods, that one day we could tell a story so well.
Do you agree? How do YOU know you're reading a great book? Post a comment and be entered in our Risky Release Party contest.
Here are the details:
RISKY RELEASE PARTY AND A CONTEST "WORTH" ENTERING: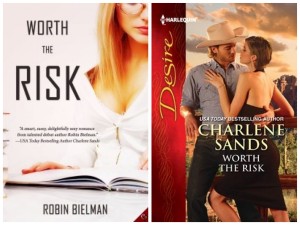 Post a comment from October 1st to October 14th on our blogs to be entered to win a $25 Gift Card to either Amazon or Barnes and Noble. TWO winners (one on my blog, one on Charlene's) will be announced on Monday, October 15th, so be sure to check back. (Leave a comment on both our blogs and that counts twice! We're all about the x2 these next two weeks!)
But wait! There's more! Please spread the word about Worth the Risk. Help us reach our goal of ranking in the Top 1000 books on Amazon or Barnes and Noble and one lucky commenter will win a Nook Color (Value: $149) or Kindle Fire (Value: $159) or gift card equivalent IF we do. (We need to rank in the triple digits.)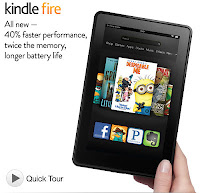 Mention our Risky Release Party on Facebook
Tweet about Worth the Risk on Twitter
Post a review on Amazon, B&N or Goodreads
Like and Tag us on Amazon
Check out our books
Tell your friends about our books
Sample FB or Tweet: Don't miss @CharleneSands & @RobinBielman's Risky Release Party & you could win an e-Reader! http://charlenesands.blogspot.com/ http://robinbielman.com/blog/
The e-Reader giveaway also ends on October 15th, and we really hope we get to announce someone's name! Each and every comment on both our blog posts from October 1st to October 14th counts as an entry.
Thanks so much for being a part of our celebration!
Hugs,
Robin and Charlene