Happy Wednesday! The Risky Release Party continues as Charlene Sands and I are teaming up to celebrate our same titled books. Details on the giveaways below…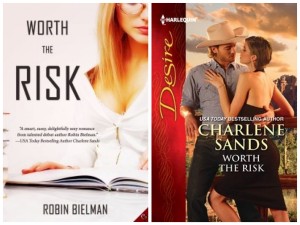 Charlene and I both married our high school sweethearts. (Another coincidence!) And both our guys are adventurous. So when it comes to dates—and between us there have been thousands—we decided we might have some expertise.
Top 15 Dates definitely WORTH THE RISK…
1. Swim with sharks. (Kidding. We just had to throw that in there.)
2. Spend the day at an amusement park and ride the rollercoasters. We realize this may cause some wooziness, but then you get to lay your head on your honey's shoulder and lean into him (or her) while you walk around.
3. Take a hike. The less travelled path, the better. There are more opportunities to get frisky that way.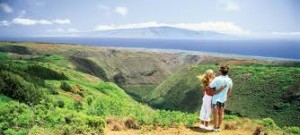 4. Go to the multiplex movie theater spontaneously and watch the movie that's playing right now. You may be pleasantly surprised.
5. Take a surfing lesson. It doesn't matter if you stand up or not, the fun you'll have trying will translate to fun when the lesson is over.
6. Eat dinner at a tiny little dive. The kind where you imagine the line is usually out the door and you have to stand to eat.
7. Go hot air ballooning. Okay, so neither of us has done this one, but we really want to!
8. Swim in a freezing cold body of water. Bonus points if there's a waterfall. Just think how much fun you'll have warming up afterward.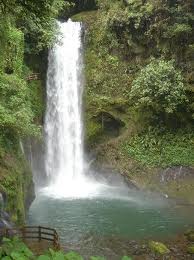 9. Rent a scary movie and curl up on the couch to watch it. In the dark. When you cling to your guy out of fear, he'll be oh so willing to create different kinds of tingles.
10. Dive. Scuba or sky. We've only done one of these, but the other is on our bucket list. (Okay, it's only on Robin's.)
11. Park the car. View. No view. Doesn't matter. Your eyes should only be on each other. Proceed at your own comfortable heat level. ☺
12. Ride a horse and a cowboy (just kidding!) preferably on the beach, but mountain trail rides are very romantic too.
13 Wine taste at a local winery and enjoy the ambience, or if you're not in grape country, have a wine tasting party for two at home.
14. Kiss a frog… you never know, he may turn into your prince. :)
15. Read a Romance… together!! (It can lead to great things!)
How about you? Have you had a memorable "Worth the Risk" date? Post a comment and be entered in our contest. See details below for more entries and a chance to win a Grand Prize.
RISKY RELEASE PARTY AND A CONTEST "WORTH" ENTERING:
Post a comment during the next 2 weeks on our blogs and be entered to win a $25 gift card to Amazon or Barnes and Noble! TWO winners (one on my blog, one on Charlene's) will be announced on Monday, October 15th, so be sure to check back. (Leave a comment on both our blogs and that counts twice! We're all about the x2 these next two weeks!)
But wait! There's more! Please spread the word about Worth the Risk. Help us reach our goal of ranking in the Top 1000 books on Amazon or Barnes and Noble and one lucky commenter will win a Nook Color (Value: $149) or Kindle Fire (Value: $159) or gift card equivalent IF we do. (We need to rank in the triple digits.)
Mention our Risky Release Party on Facebook
Tweet about Worth the Risk on Twitter
Post a review on Amazon, B&N or Goodreads
Like and Tag us on Amazon
Check out our books
Tell your friends about our books
Sample FB or Tweet: Don't miss @CharleneSands & @RobinBielman's Risky Release Party & you could win an e-Reader! http://charlenesands.blogspot.com/ http://robinbielman.com/blog
The e-Reader giveaway also ends on October 15th, and we really hope we get to announce someone's name! Each and every comment on both our blog posts from October 1st to October 14th counts as an entry.
Thanks so much for being a part of our celebration!
Hugs,
Robin and Charlene
P.S. Thanks so much to everyone who has already bought, read, reviewed, and/or added Worth the Risk to Goodreads. We're so thankful for your support!!
(Be sure to leave your full email addy when you post on the blogs and let us know how you've helped!)