Looking for a holiday read this week? My novella, YOURS AT MIDNIGHT, takes place from Christmas to New Year's, but there's, uh, lots more going on than just holiday cheer. Like what, Robin? I'm glad you asked!
There's…
Sex… From the very beginning of the book the reader learns that Lyric and Quinn have had a one-night stand. The kind of one-night stand neither can forget. When they see each other again after four years, of course the first thing that runs through their mind is that night. I think thoughts are often just as potent as actions, and I loved writing the sexual tension between these two.
And…
Secrets… Lyric's got one. And it's a doozy. I knew some people wouldn't like her because she's kept this secret, but I wanted to convey that life is often messy and confusing and we sometimes do things we're not proud of. Lyric's decision was really difficult for her, but at the time she felt so hurt that she didn't think things through like she should have. Then she lived with the secret. And lived with it. Until telling the truth scared the crap out of her. Was she selfish? Yes. But I think that makes her human. Sometimes we do only think of ourselves. As the story progresses, I tried to show her struggling with the choice she made, and by the end I hoped her actions would redeem her and readers who didn't instantly fall in love with her at the start, would love her now.
And…
The Boy Next Door… ~sigh~ Saying those four words in the context of a romance novel conjures a sexy, trouble-making, too tempting to ignore guy in my mind. Add in a heart that needs healing and I'm so hooked. Quinn is complex. He's hurting. And letting go of that pain isn't easy for him. I really enjoyed writing him and digging into what made him who he was and who he wanted to be. I loved that he had so much history with Lyric, and that it took him a while to reconcile that. I loved showing a more playful and possessive side to him the more time he spent with Lyric. And I really loved when he opened up to her and she didn't know what to do with him after that.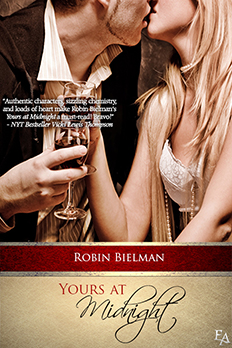 I truly had the best time writing this novella and during the holidays I think about it more than usual. It's a story very dear to my heart for several reasons and I hope you'll check it out!