My wonderful friend Samanthe Beck's very first novel, Private Practice, debuts next Monday from Entangled's super-smexy Brazen line, and I'm pleased to report the cover is as fun, sexy, and HOT as the story.
In honor of Sam's fun, sexy, HOT release, Entangled put together a little puzzle-mania — a day-by-day cover reveal, complete with teasers from the story. (Is that cool or what?) Tune in here or at http://www.entangledinromance.com today, Friday and Saturday for each piece of the puzzle.
And now…drumroll please…the first puzzle piece and teaser from Private Practice!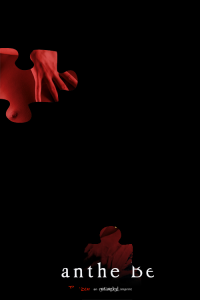 "What if I told you this is the raciest dinner I've ever had in my life?" she asked.
"I'd say it's not over yet." As proof, his nimble fingers rounded the curve of her knee and continued up her thigh.
She grasped the table and moaned softly as those big, blunt fingers stroked dangerously close to the thin strip of silk providing a flimsy barrier between her and a complete physical meltdown.
"Definitely not over," he said, and stroked again.
"Don't," she groaned, and dropped her hand beneath the table to grip his wrist. But at the same time she scooted closer to the edge of her chair. She was sending mixed messages and couldn't seem to help it.
"Want me to stop?" Even as he posed the question, his fingers danced a little farther up her thigh. Concentration became impossible. Her pulse skittered out of control, pounding in her throat, her chest, between her legs.
***
Holy toledo, I can't wait to read this! See you back here tomorrow with another puzzle piece and teaser! Woot! You can visit Samanthe's website here.
******************
Today, I am also delighted to be visiting Stella at Ex Libris with a Recipe for Romance guest post. If you have a minute, I'd love it if you stopped by! (I'm giving away a copy of Worth the Risk.)