I can't believe that the release of my first paranormal romance, Veiled Target, is only a month away! I'm so excited for readers to meet Hugh and Tess and share their journey to happily ever after. It's a tough journey! I mean Tess is supposed to kill Hugh. I had such a great time writing a kick-ass heroine. And Hugh? ~sigh~ I really had fun writing the total alpha male. A warrior, leader, the man every woman wants and the guy always in control. Well, until he meets a certain eliminator.
So to celebrate my upcoming release, I thought I'd share a little snippet every week for the next four weeks. AND, I'm going to do a weekly giveaway for those of you that preorder the book. Leave me a comment with proof of your purchase and you'll be entered into a drawing for a $5.00 Amazon or Barnes & Noble gift card. Every Monday I'll post a winner's name in the comments. Your comment is good for the whole four weeks, so if you don't win the first week, you might win the next time!
You can help make my day and preorder the book here:  AMAZON   BARNES & NOBLE    KOBO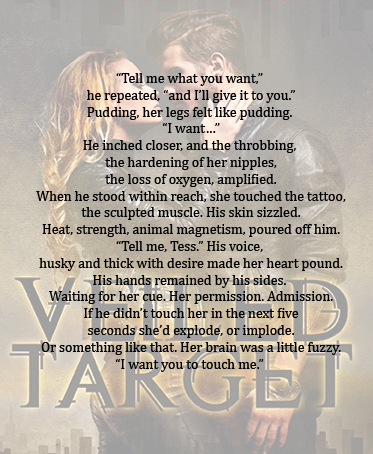 And if you're on Goodreads, I hope you'll add it to your list and cast your vote, too! Veiled Target is on a bunch of lists HERE and if you'd like to help move it up in the rankings, that would be awesome. I totally squeed when I saw I was on the same list as one of my all time favorite authors, Jim Butcher. I mean, holy crap! Jim Butcher.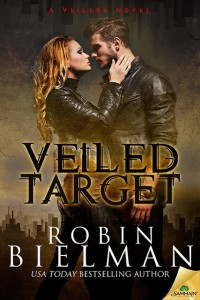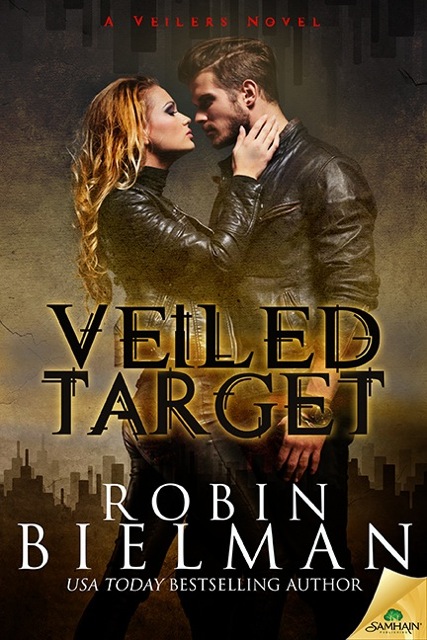 As an eliminator, it's Tess's job to ensure non humans meet a swift demise, otherwise it's her head. But when she's drawn to her next target, and discovers he has information about her fiancé's murder, her assignment is compromised.
 Hugh might be Tess's next target, but he's got other ideas. When they're forced to fight side by side for their lives, he forms an alliance with the captivating beauty. An alliance with explosive consequences as Tess discovers the man who can solve the mystery of her fiancé's murder is the man she's supposed to kill.
Have a great week!!