Happy October! So I thought I'd have a little fun this month and put my own spin on Octoberfest. I'm calling it Octoberquest. What the heck does that mean, you ask? Well, it means I'm on a quest this month. A quest to try new things. Whether it be trying a new recipe, eating at a new restaurant, doing something I've never done before, reading a new author… you get the idea.
I'm going to share my adventures with you here on my blog and on Facebook and Twitter. AND, I'd love to have you join me! It's always more fun doing things with friends, so if you want to try new things this month too, that would be awesome. Report back here with what you're up to and I'll cheer you on and high five your accomplishments.
Also joining me on my Octoberquest are some of my heroes and heroines from my books! They'll be stopping in throughout the month. So if you haven't read my books, you'll get a peek at my characters that I hope makes you want to read more. And for you awesome readers who've already read their stories (thank you!!!!), I hope you'll enjoy hearing from them again.
This is going to be such a great month! To say thanks for sharing it with me, for every comment from October 1 – October 31, you'll be entered to win a $25.00 gift card to the online store of your choice! The winner's name will be posted here on November 1st.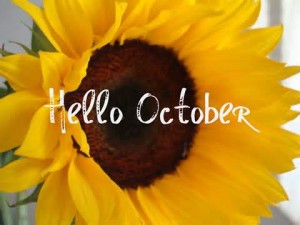 READY. SET. GO!