KISSING THE MAID OF HONOR
Publisher: Entangled Publising
Genre: Contemporary Romance
ISBN:  978-1-62266-088-9
Amazon   Barnes & Noble   Apple (iTunes)   Kobo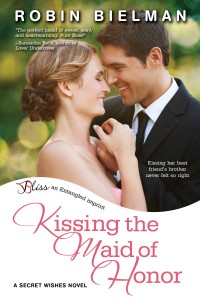 Kissing her best friend's brother never felt so right…
Sela Sullivan is resolved to be the best maid of honor ever, even if it means tolerating the best man. Insufferable, too-handsome Luke Watters is not only the guy who humiliated her at a kissing booth in high school, but he also happens to be her best friend's older brother. Positive he's the same arrogant jock, Sela vows to focus on her duties and steer clear of the frustrating—and frustratingly tempting—Luke.
As a world-renowned extreme-sports photographer, Luke is used to undertaking life-risking adventures. But risking his heart for the beautiful Sela Sullivan, who clearly still hates him for his rejection all those years ago? He didn't see that coming. Sela inspires a passion he's never known, and the more time they spend together, the more he craves her. But can he prove to the maid of honor he's become a man of honor?
YOURS AT MIDNIGHT
Publisher: Entangled Publishing
Genre: Contemporary Romance
ISBN: 978-1-62266-862-5
BUY LINKS:
Barnes and Noble    Apple (iTunes)    Amazon     Kobo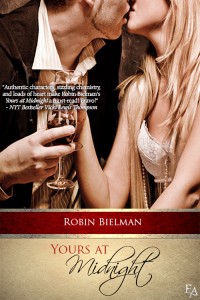 Lyric Whetsone only had eyes for Quinn Sobel's brother Oliver, until a car crash took Oliver's life on New Year's Eve. Then, a moment of shared grief between Quinn and Lyric became something more impassioned, something that frightened Quinn so much he ran from Lyric's bed and her life, disappearing for four long years.
Now Quinn's back for another New Year's Eve, struggling for closure, desperate to leave his grief in the past and make amends with the girl of his dreams.
But Lyric has a secret–one that could drive Quinn from her life forever. Will Quinn run away from the love and acceptance he's always wanted…or will he claim his New Year's kiss and make her his at midnight?
Get a Sneak Peek here!
WORTH THE RISK
Publisher: Entangled Publishing
Genre: Contemporary Romance
ISBN: 978-1-62266-921-9
BUY LINKS:
Barnes and Noble    Apple (iTunes)    Amazon    Kobo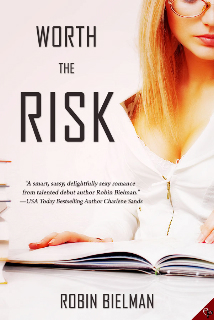 Their love was ancient history…until their paths crossed again.
Samantha Bennett put Dean Malloy out of her mind five years ago, when he broke her heart after a summer fling. But now he's back in her life, and ready to steal a heritage protection contract that could make or break her career–if he doesn't steal her heart first.
Samantha's vowed to hate him, but it's more than anger heating the competition between them. With sparks flying across the conference table and sizzling in every touch, Dean proposes a weekend liaison. Anything to have Sam again; anything to get her out of his system.
But the unresolved feelings between them complicate both their personal and professional lives, and one wild weekend could turn into a disaster that would destroy the one job that means more to Samantha than anything. For a shot at love…is it worth the risk?
Get a Sneak Peek here!
Learn more about Entangled Publishing and their authors here.
For more information or a press kit, please contact me at robinbielman@gmail.com
Robin Bielman is definitely a romance author to watch out for and I can't wait to read more books by her! ~Anjana, Kindle and Me
Authentic characters, sizzling chemistry, and loads of heart make Robin Bielman a must-read! ~NYT Bestseller Vicki Lewis Thompson
Robin Bielman's writing is wonderfully heartfelt and touching, her words reach inside you and squeeze your heart until you smile/cry/sigh. She is an amazing storyteller and I just discovered a new favourite author! ~ Stella, Ex Libris
Robin Bielman writes with intensity that keeps the pages turning, yet there's a bit of softness that allows you to take comfort in the characters and see their story unfold. I will definitely be reading more by this author! ~ Ginger, GReads
FIVE MINUTE LOVE STORIES
Los Angeles Romance Authors Anthology
BUY LINKS:
Barnes & Noble    Amazon    Smashwords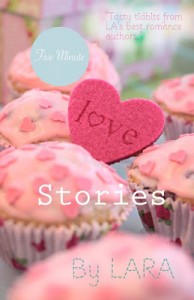 In these busy and hectic times, sometimes you just need a few minutes to relax and escape the world. The Los Angeles Romance Authors (LARA) present 5 MINUTE LOVE STORIES written by some of the shining stars and exciting new voices in Los Angeles. This anthology of twenty-two short stories explores the many sides of love. Join LARA as we invite you to love…5 minutes at a time.