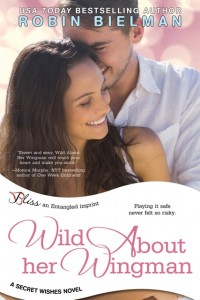 I thought I'd dedicate this week to Wild About Her Wingman by sharing a couple of wild things I've done that are right up Troy and Erin's alley. I truly loved writing their story and would love to go on an adventure with them! And being that Troy is a rescue paramedic, I'd feel safe knowing he could rescue me if need be! (I have been known to walk into walls that, you know, have been in the same place for years.) And hey, since Memorial Day weekend is coming up and the great outdoors are beckoning, how about we celebrate with a giveaway, too? Follow the rafflecopter below to up your chances of winning!
First up, this is me going ATVing. Check out how big that ATV is! There was a big group of us and as long as the road was flat and straight, I rocked it. But uh, when things got a little crazy – meaning the road twisted, turned and majorly dipped – I sort of lost my balance. Let's call it ATV tipping. That sounds cool, right? Because after I did that, the guys in charge of our group made me abandon my ride and double up with my hubby. Which actually worked out great since I got to wrap my arms around his waist. :)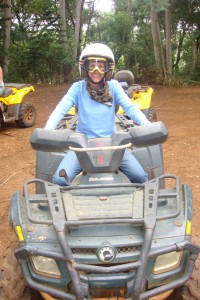 This next picture is me on take-off doing one of my most favorite things – zip lining! Oh, I love soaring through the air! I feel totally secure in my harness and love to hang on with only one hand and do a few upside down moves. So fun!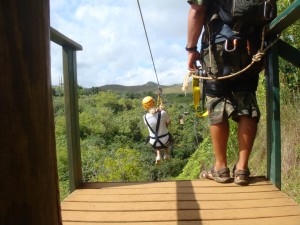 So what about you? What wild things do you like to do or want to try? Leave me a comment and you'll be entered to win a $10.00 gift card to the store of your choice! Follow the rafflecopter to increase your chances. One winner will be chosen and their name posted on Tuesday, May 27th! Thanks for participating!
Have an awesome – and maybe wild? – week!