On this Monday before Valentine's Day, I'm reflecting on love, or more precisely, the great loves of my life.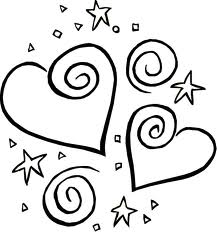 My first Valentine's Day spent with MacGyver was when I was seventeen. We'd been dating almost a year and he gave me a ring. It was gold with a pearl and two small hearts  with tiny diamonds inside each one. Our teenage love was intense, magical. He made me feel like the most special girl in the world that day. And five years later he put a ring on my finger that made me his forever.
My first Valentine's Day as a mom was hard. Painful. Not at all what I had envisioned. I was in the hospital with a blood clot. My baby was 3 1/2 weeks old. MacGyver was a wreck. Sick with worry about me. The love he poured into our baby, though, the love he gave me every minute of those awful days, made me feel better than any medication could. Now two kids later, I've got three guys who shower me with affection on February 14th. (Okay, so maybe I have to beg ask for it from the teenagers, but hey, I'll take what I can get.)
You know those heart shaped boxes of chocolate that symbolize Valentine's Day? I've always wanted one. A BIG one. The biggest one they make. But while that giant container of a million calories has never made it to my doorstep – I can't tell MacGyver I want that, he's supposed to read my mind – I have received many of my favorite foods on V-Day. Chocolate covered strawberries. Fruit tarts. Cupcakes. Candlelit dinners featuring salmon, cashew chicken, filet mignon (not all at once). Mud pie. Crepes. Yes, one way to get to my heart is through my stomach. Send cookies and I'll find you a spot. :D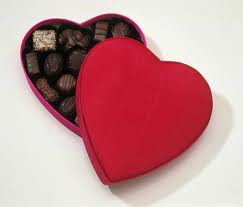 More recently a new love has entered my life: writing. (Actually, I've loved to write for a long time but it took me a while to figure out I wanted to pursue publication.) And with the love and support from all of the above (hey, sugar and comfort foods can get you through any rejection letter) I'm thinking tomorrow will be a pretty sweet day.
I hope yours is too!
hugs,
Robin