Happy July!
I can't believe I just typed that. Well, in honor of the new month and the fact that wedding season is in full bloom, I thought I'd share an exclusive excerpt from KISSING THE MAID OF HONOR. I hope you enjoy it…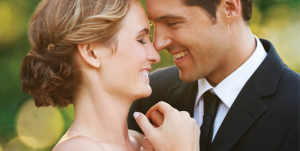 "My maid of honor is not getting on that."
Luke rolled his eyes at Vanessa. She'd been hovering over Sela since they'd walked out of the living room and into the garage and now she planned to speak for her, too? "I think Sela can decide for herself what she wants to do." He tossed aside the motorcycle cover and grinned down at his bike. He hadn't been on two wheels in too long and he needed this. This first step to something more foolhardy and dangerous. The fact that he wanted to ride with Sela was a big mistake, but he couldn't help himself. He wanted to see her reaction.
"Come on, Sela." Vanessa put a hand on Sela's arm. "I know you don't want to do this."
Sela shrugged. "It's okay. Go back inside. I'll talk to you tomorrow." She hugged Vanessa and then studied his bike with far more interest than he'd anticipated.
"If you thought this would bother me," she said as soon as Vanessa stepped out of earshot, "you thought wrong." Hands on her hips, a gleam in her eye, her full lips were puckered as if she were contemplating blowing a kiss to his bike. The look knocked him off balance.
"You ever been on a motorcycle?" He pulled his gaze away and searched the garage for helmets.
"No." She moved closer to the bike and reached out to slide her hand along the seat.
"But you've wanted to?" Damn if that didn't surprise him, but the intensity in her interest couldn't mean anything else.
She quirked a smile and continued to caress the bike, her fingers trailing over the handlebars. "Maybe. You haven't ridden her in a long time."
His groin tightened. No, he hadn't ridden in a while. "Her?"
"It is a she, isn't it? I heard all guys thought of their toys as female." She rounded the front tire and glanced up at him from under those long, dark eyelashes of hers.
He gulped and ignored the sexy yet innocent way she moved. "Who told you that?"
"Shane."
And just like that he was cured of any improper thoughts. His best friend's little sister was forbidden. Always had been and always would be.
Just in case you want to read the whole story click HERE. :D
Oh, and I can't wait for you all to read Shane's story next!