Hello and happy October! For the next 2 weeks it's WORTH THE RISK x 2 around here! Charlene Sands and I are teaming up to celebrate our same title books and we're giving away $25 Gift Cards AND a chance to win a Nook Color or Kindle Fire! See our Risky Release Party info below for our Contest WORTH entering!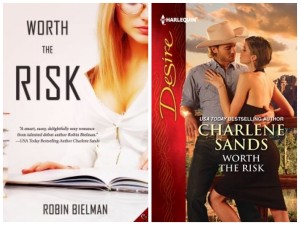 Karma or Coincidence?
A few years ago I was very lucky to get a mentor in my local RWA chapter, LARA (Los Angeles Romance Authors). I think I may have been introduced to Charlene Sands, but certainly we'd never spoken at length to each other. Well, that changed the second we "really" met.
The first email between us went something like this…
Charlene: Hi Robin. I'm Charlene and I'm going to be your mentor. Let's meet for lunch and talk.
Me: Hi Charlene. Thanks so much. I'd love to meet! (And then I secretly did a little happy dance, because ohmygod, Charlene Sands was my mentor!)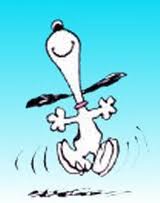 We met and talked. And talked. And talked. I probably would have gone home with her if she'd let me.
I still pinch myself that Charlene isn't just my mentor—she's my friend. One I hold very dear. We've done lots of coffee and lunches and writer events together since that wonderful first meet ☺, and she's always been there to support my writing endeavors.
When I got "the email" from Adrien-Luc Sanders at Entangled Publishing offering me a contract for my novella, Worth the Risk, Charlene was one of the first people I told. I actually hadn't mentioned to anyone that I submitted to Entangled, so when I shared my news with Charlene, she was ecstatic. And then she told me the fourth Harlequin Desire in her Red Ridge series was titled Worth the Risk, too!
How coincidental and awesome was that? I felt like fate had stepped in, and I couldn't have been more happy to share my debut novella's title with Charlene's fall release. But wait, there's more. When I told Charlene my heroine's name was Samantha (Sam), she cracked up. Her heroine's name was Sammie.
I'd like to think our heroines are similar, too. Both are spunky and want to be successful businesswomen. And both mix business and pleasure with heroes that they just can't resist even though they know they should.
Charlene's generosity and support continued while I edited and then something awesome happened. I'm usually very shy and hate asking anyone for anything, but I thought, just do it. So I did. I sent Charlene the final manuscript and asked if she'd give me a cover quote. And she did! The most wonderful quote a debut author could ask for. My first book was made all the more special by the kind words of someone I look up to so very much.
So for the next 2 weeks Charlene and I are celebrating both our releases. (My Worth the Risk released a few months ago and Charlene's releases today.) We've got posts planned for Wednesday and Friday and more posts next week, and hope you'll come back to party with us. *throws confetti and hands out cupcakes* (Really yummy cupcakes. You don't want to miss them.)
RISKY RELEASE PARTY AND A CONTEST "WORTH" ENTERING:
Post a comment during the next 2 weeks on our blogs to be entered to win a $25 Gift Card to either Amazon or Barnes and Noble. TWO winners (one on my blog, one on Charlene's) will be announced on Monday, October 15th, so be sure to check back. (Leave a comment on both our blogs and that counts twice! We're all about the x2 this week!)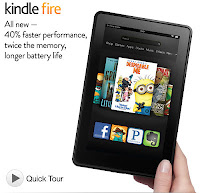 But wait! There's more! Please spread the word about Worth the Risk. Help us reach our goal of ranking in the Top 1000 books on Amazon or Barnes and Noble and one lucky commenter will win a Nook Color (Value: $149) or Kindle Fire (Value: $159) or gift card equivalent IF we do. (We need to rank in the triple digits.)
Mention our Risky Release Party on Facebook
Tweet about Worth the Risk on Twitter
Post a review on Amazon, B&N or Goodreads
Like and Tag us on Amazon
Check out our books
Tell your friends about our books
Sample FB or Tweet: Don't miss @CharleneSands & @RobinBielman's Risky Release Party & you could win an e-Reader! http://charlenesands.blogspot.com/ http://robinbielman.com/blog
The e-Reader giveaway also ends on October 15th, and we really hope we get to announce someone's name! Each and every comment on both our blog posts from October 1st to October 14th counts as an entry.
Thanks so much for being a part of our celebration!
Hugs,
Robin and Charlene
P.S. Thanks so much to everyone who has already bought, read, reviewed, and/or added Worth the Risk to Goodreads. We're so thankful for your support!!
(Be sure to leave your full email addy when you post on the blogs and let us know how you've helped!)