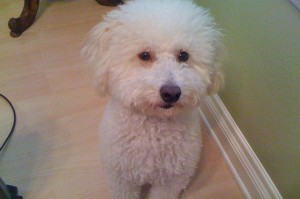 Rub my tummy.
Feed me.
Play with me.
This is my sock, not yours.
Can we go for a walk?
Where are you going?
Robin says…
Okay.
Again?
Go get your toy!
Dang it, who put this hole in my sock?
Let's put your leash on.
I'm going out, but I'll be back! *tries not to look at those puppy dog eyes*
Love you.