My fourteen-year-old recently left me this note and I just had to share…
I love you so much… You do so many things for me, and even things I don't know about. Thank you for all you do for me everyday. Thank you for all the love you give me. And mom, thank you for dinner.
LOL! Is he the best or what? When he does things like this it makes all those days when we battle so worth it.
I also wanted to share something that made me so over the moon thrilled. (And okay, maybe made me cry.) This is from Stella at Ex Libris (posted on Goodreads):
Robin Bielman's writing is wonderfully heartfelt and touching, her words reach inside you and squeeze your heart until you smile/cry/sigh. She is an amazing storyteller and I just discovered a new favourite author! :-D
Thank you SO much, Stella!!!! I am so humbled and honored and HAPPY by the many wonderful reviews I've been receiving for Yours At Midnight.
And on a final note, my dear friend Marilyn Brant has a new book out! She'll be here next week to talk about it, but I wanted to give her a shout out now. I've read it and it's delightful!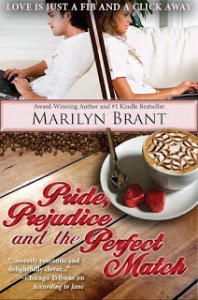 hugs,
Robin