Hey there! Thanks so much to everyone who voted for Luke and Shane in the March Madness Men of Bliss Tournament! They both made it in! Luke's got a by (or is that bye?) this week, but Shane is up on Friday, the 14th, so I hope you'll show him some love and cast your vote! For a little inspiration, here he is after a little game of football. I know it's not basketball, but hey, he's good at both!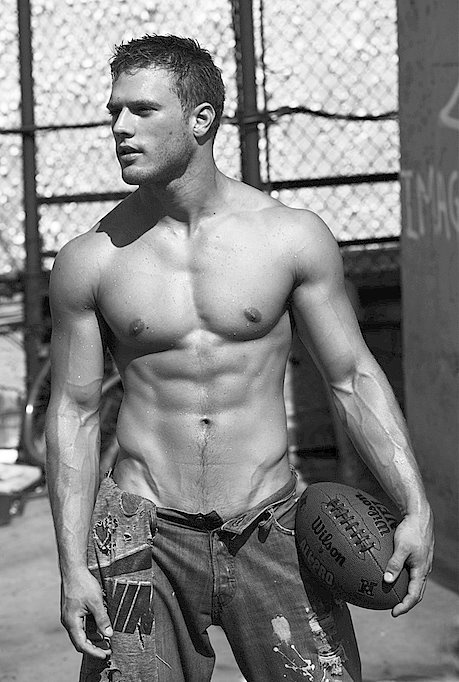 Click HERE for the rundown on the tournament and to see which heroes will be playing this week. Round One voting starts today!
I also want to bring attention to the new icon on my sidebar labeled "Click to join Robin's Review Posse." I thought it would be fun to put together a small Review Team with some special, exclusive perks, so please click on the icon to see what it's all about and if you might be interested. I hope you are! And to those of you that have already signed on, thank you so, so much!!
One more thing I'm super excited about it? Five weeks from today, WILD ABOUT HER WINGMAN releases! Woot! I am so excited for Erin and Troy's book, and in the coming weeks I'll be sharing some fun stuff leading up to release day on April 14th.
<3, Robin