I'm so excited to share a new release with you! This one is from a special person to me – Alice Langdon. Alice and I are chapter mates in our local RWA chapter and we hit it off the second we met. She's warm, friendly, outgoing, and talented in so many areas. (She acts and sings like nobody's business, you guys.) And lucky for me when it came time in our chapter to match mentors with mentees, we were delighted to get hooked up together. ;)
She recently self published her first novel and I'm thrilled to have the details here! TRUSTING DESIRE is the first book in her Gilded Passions series. Huge congrats again, Alice!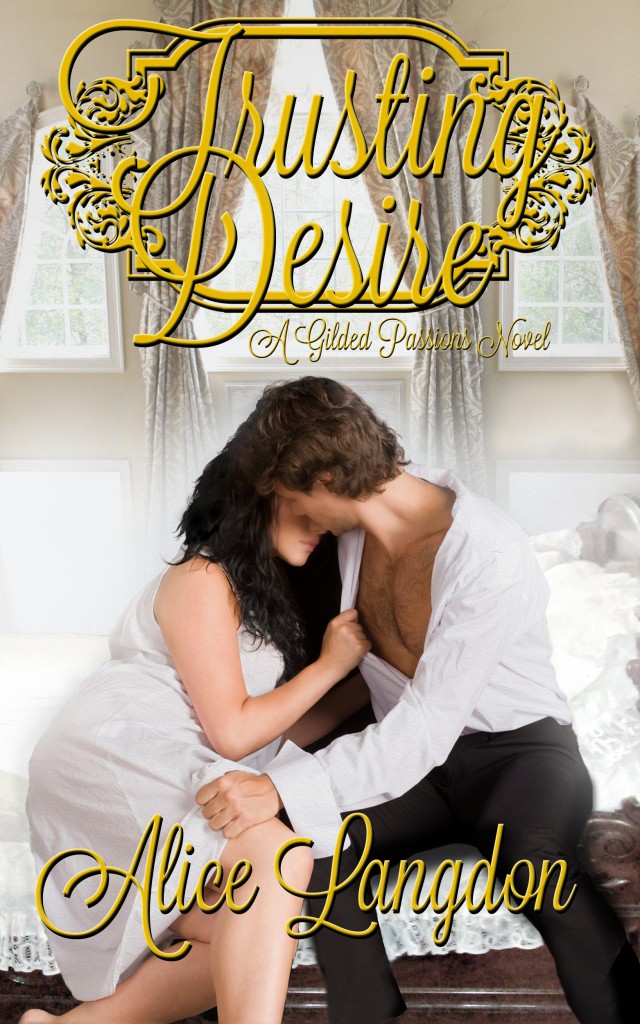 What if the only thing that could save you — was the thing you feared most?
Naive, destitute and alone, Ellie Baker's world crumbles when she's kidnapped and forced into a brothel to repay her father's mistakes. Betrayed to the core, Ellie vows to never trust another man—even Gabriel Peterson, her favorite childhood friend. 


Gabriel can't get past his mother's brutal murder. Drinking, gambling and whoring help him forget, yet his guilt-ridden habits have made him a social outcast. When the girl from his youth confronts him, he is shocked out of despair and vows to help Ellie escape… But can he break free of his own demons?
Neither expects the reunion to last—until their lives overlap in unimaginable ways. When Ellie helps Gabriel in his quest for vengeance, she can't deny their forbidden attraction. Being together feels dangerous, yet how can Ellie resist, when his slightest touch makes her body ache for more?
With reputations in the balance, these two must learn to trust in themselves—or risk losing the only love they've ever known.
BUY LINKS:    AMAZON     BARNES & NOBLE     KOBO
Stalk Alice on Facebook! Tweet with her too! She's rarely on Twitter, but maybe if we all bug her on there, she'll tweet more! :D
Alice is also an amazing artist. She drew this picture of Luke and Sela from KISSING THE MAID OF HONOR for me. I just wanna cry every time I look at it. It's so awesome.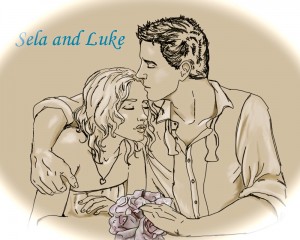 Happy Thursday!
P.S. Tomorrow's the day I skydive for the first time! Woot! I'm super excited and hope the rain here in not-so-sunny California clears out in time. I'm ready. Like now! LOL What's one thing on your bucket list?