Let's talk kisses. But not just any kiss. Your first kiss. That moment when you lean in, ready to lock lips with that someone special for the very first time. Your heart is racing, your stomach is quivering, your head is spinning. You make contact and then one of two things happens: you don't ever want to stop or you can't stop quick enough.
My first kiss was a miss. It happened on my front door step with a boy I'd been crushing on forever. When he finally asked me out I thought I'd die! We went to the movies and then he brought me home, walked me to the door, and proceeded to shove his tongue down my throat. It was wet and sloppy and yucky.
We never went out again.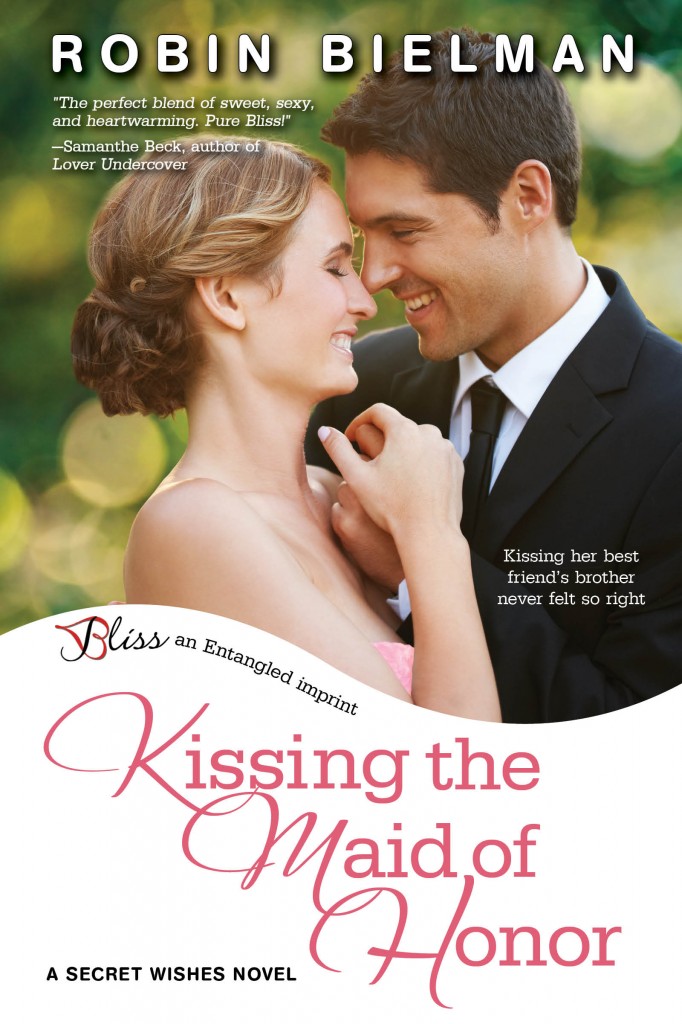 In my May 13th release, KISSING THE MAID OF HONOR, a first kiss plays an important role in the story. A fun role because it stirs up conflict. And desire. Wishes, too. Do I wish my first kiss had been bliss? Hmm… I'm not sure. I mean everything happens for a reason, right? I will say future kisses were much, much better. :)
What about you? Was your first kiss Bliss or Miss?