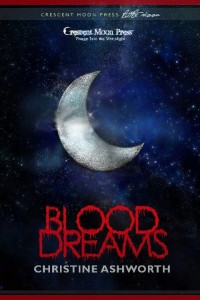 It's December, and Los Angeles is in the grip of a serial killer – or so P.I. Gregor Caine would like to believe. But the moon grows fat as it builds toward the Winter Solstice and a rare eclipse. An old woman searching for a friend gone missing believes danger is coming, and the Blood Dreams that keep interrupting Gregor's sleep portend a swarm of demonic activity.
After summer's setback, Kendall Sorbis is finally getting started on his Revenge Life List. First up, open a portal to the Chaos Plane. Second, invite the Caines to come and play…
(Blood Dreams is a paranormal short story that happens between book one and two of a series, but can be read as a stand alone no problem!)
About the Author…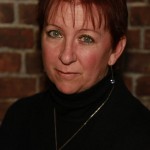 Christine Ashworth is a native of Southern California. The daughter of a writer and a psych major, she fell asleep to the sound of her father's Royal manual typewriter for years. In a very real way, being a writer is in her blood¾her father, Chet Cunningham, sold his first novel before he turned forty and has over 300 novels to his credit. Christine's brother, Scott Cunningham, sold his first book before he turned twenty-five.
At the tender age of seventeen, Christine fell in love with a man she met while dancing with the California Ballet Company. She married the brilliant actor/dancer/painter/music man, and they now have two tall and exotic sons who are as intelligent as their parents, thus ensuring lively dinner conversation.
Christine's two dogs rule the outside, defending her vegetable garden from the squirrels, while a polydactyl rescue cat holds court inside the house. Everything else is in a state of flux.
Demon Soul is Book 1 of the Caine Brothers Series and is now available in trade paperback format, as well as in Kindle, Nook, and Kobo formats. Book 2, Demon Hunt, will be available summer 2012 from www.CrescentMoonPress.com and in all the above formats.
Christine says: My website, Wicked…With a Side of Saucy at Christine-Ashworth.com is where I talk about wine, and books, and other things that catch my attention. I'd love to see you there. Cheers, and thanks for reading!
Follow Christine here…
Website & blog: http://christine-ashworth.com
Facebook: https://www.facebook.com/ChristineAshworthAuthor
Twitter: https://twitter.com/#!/CCAshworth
Goodreads: http://www.goodreads.com/book/show/11015891-demon-soul
Author page at Crescent Moon Press: http://crescentmoonpress.com/Authors/CAshworth.html
And check out these blogs for interviews with Christine, excerpts and giveaways!:
Comfort Books
Reading and Writing Urban Fantasy and Paranormal Romance
Understanding Shae's Story
Bookshelf Confessions
Girls Who Fly
The Magic Attic
Clockwork of the Books
Wonderland Reviews
Reader Girls