I am super duper excited to share the cover for the next book in my Secret Wishes series, HER ACCIDENTAL BOYFRIEND! I'm so in love with it!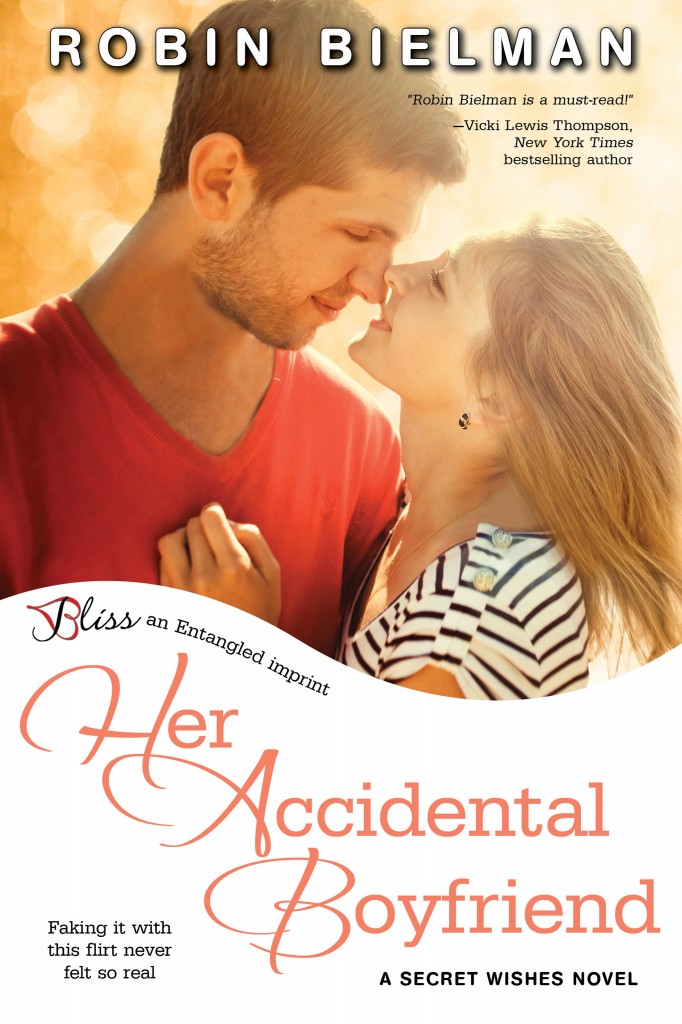 This is Shane's story and I had the best time writing it. The truth is, I totally crushed on Shane while I was crushing on Luke in KISSING THE MAID OF HONOR. I know! Two at once. ;) And guess what else? It's available for pre-order. I'm shaking with excitement over that, you guys. It's just the neatest feeling seeing my book for sale and I am so honored and thankful to be a part of the Bliss line at Entangled.  If you feel like clicking early, here are the links:   AMAZON   BARNES & NOBLE
Oh, it's also up on Goodreads and I will love you forever (really!) if you'd add it to your Want To Read list! You can find it here.
This is one of the Best Mondays Ever! Thank you from the bottom of my heart for all your support! It truly means more to me than I can say!
Faking it with this flirt never felt so real…
Kagan Owens has a secret. One she thought she'd escaped by leaving New York, but when her past follows her to her temporary new life, Kagan lets a teeny lie slip. And now the town's biggest playboy and flirt, Shane Sullivan, has become her pretend boyfriend—just until she's ready to return to NYC. But the handsome, fun-loving Shane makes it tough to determine where their friendly agreement begins and ends…
Shane has no intention of settling down—in fact, his job depends on it, and nothing's more important than his work. Still, he can't help but agree to Kagan's scheme, if only to find out more about the mysterious beauty. But when every touch from her sets his heart and body on fire, he realizes playing an accidental boyfriend may be more than he bargained for—and more than he can give.
*Squee!*
hugs,
Robin