Happy spring! Today I'm over at one of my favorite blog spots, Ex Libris, sharing how I get started on a new book. But more importantly, I'm sharing some book news! I hope you'll pop over there to check it out and say hello – there's a giveaway! – but I've been bursting at the seams to share my news here on my blog, so I'm going to do that today, too.
I'm thrilled to share that I have a new book coming out in May with Entangled's Bliss line! It's titled KISSING THE MAID OF HONOR and I am so freaking excited about it! It's the first book in a series that takes place in the fictional small coastal town of Cascade, Oregon.
It's about a wedding and friendships and crushes and family. It centers around Sela Sullivan and Luke Watters, and I had the absolute best time writing their story. Sela wants to be the best maid of honor ever, but when Luke, her older brother's best friend (and her best friend's older brother) comes home for his sister's wedding and takes over best man duties, well, things get complicated. Deliciously complicated. And fun. And romantic.
I'll be sharing more leading up to my release day, so I hope you'll pop back in for updates. In the meantime, tell me what you're reading. I've been on a huge NA kick lately. If you haven't read One Week Girlfriend by Monica Murphy, it's a must read! And the sequel (coming out in a couple of weeks, but I was very lucky and scored an ARC), Second Chance Boyfriend, is equally awesome. Seriously two of the best books ever!
So yeah, this is me right now: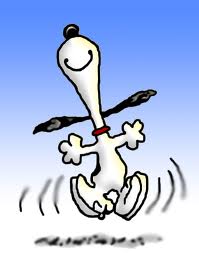 hugs,
Robin