Hey guys! I'm going to be at Barnes and Noble in Ventura, CA! Squee! It's this Saturday, July 7th. I'm super excited and if you live within driving distance, I'd love to see you! Here are the details:
And I just wanted to share this, too…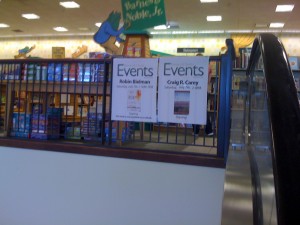 It totally made my week!
hugs,
Robin