Before I was an author, I was a reader. I'm still a reader! (Who's decided her superpower should be I don't need any sleep so I can read more.) And when I see my favorite authors, I get really excited. So when I kept running into one of my favorite, favorite authors at the RWA conference, Jill Shalvis, it might have seemed like I was stalking her, but I swear I wasn't.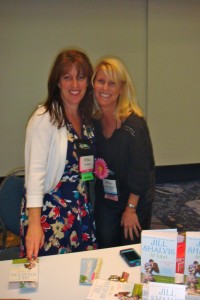 And when I ran into my other BFF, Vicki Lewis Thompson, more than once, too, it wasn't because I was on the lookout for her. (By the way, she and Jill are the nicest people EVER!)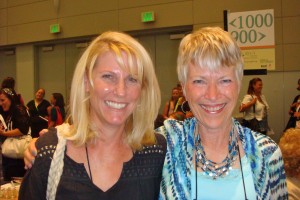 Okay, so maybe my Jill and Vicki radar was at maximum, but oh my gosh! It's Jill and Vicki!
Jade Lee chewed my ear off at lunch. She is so funny!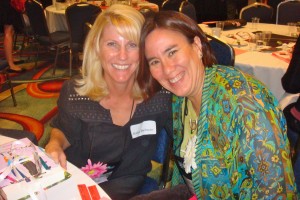 And I'm so very, very lucky to be friends with writers I admire for their wonderful books, their kindness, their generosity, and their overall awesomeness. Here's just a few of them I got to spend time with…
Here I am at the RITA/Golden Heart Awards with Jennifer Haymore.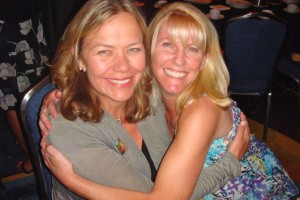 Anne Kemp and me. (Sorry all the pictures are …and me. Note to self: take pictures yourself!)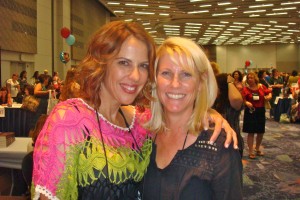 Here I am with Charlene Sands.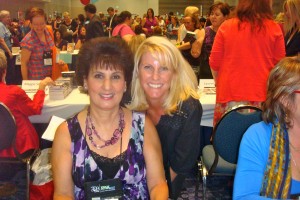 And my Entangled peep, Cynthia Cooke.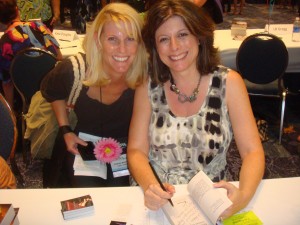 Okay, I have no idea how another picture of me and Jill got in here…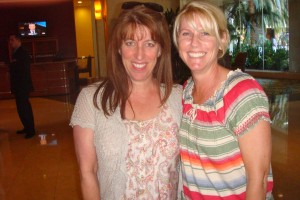 And here I am with my roomie and writing pal, Caryn Caldwell. Thanks for being an awesome buddy, Caryn!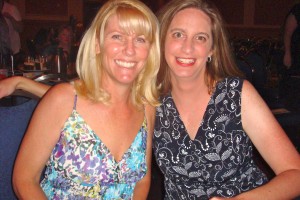 I also made lots of new friends! Hi Stephanie and Mary and Buffy and Hillary and Darcy and Micah and Natalie and Catherine and Steph!
AND I met several of my fellow Entangled authors for the first time, which was beyond awesome! Hayson Manning and Barb DeLeo rocked! Tiffany Allee, too! And Lea Nolan and Laura Kaye and Lisa Kessler and Inara Scott were super nice! Boone Brux and Gina Gordon and Shea Berkley and Jenna Rutland were great! And Golden Heart YA finalist Cecily White was terrific! Plus, I got to meet editors Liz Pelletier, Nina Bruhns and Rochelle French. (I hope I didn't miss anyone!) A fantastic bunch of women. I feel extremely lucky and thankful to be part of this amazing group of authors.
Lastly, I got to bring home lots of books! So many that I'm going to be giving some away, so stay tuned. YA novels and adult novels. Contemporary and paranormal. Romantic suspense and historical. That superpower I mentioned? I need it like right now!
Oh, and the best conversation once I got home:
Me: It was so great seeing so many of my favorite authors.
Son: I live with my favorite author.
hugs,
Robin