I am honored to be part of the blog tour for Bridget Zinn and her debut release, POISON. Bridget passed away in May, 2011, and while I didn't know her, I've been blessed to read about her and the wonderful, optimistic person she was.
For Bridget's blog tour we're talking about our first…anything. I thought I'd talk about my first love. Not all those crushes, or infatuations, but real love.
He talked to me on the phone for three weeks before our first date because he'd gotten mono. He wrote romantic notes to me. When not going to school or working two jobs, he wanted to spend all his free time with me. My mom and dad adored him. He wore a button that said I <3 Robin and got teased mercilessly, but didn't care. He made me laugh. He sometimes made me cry. When distance separated us, he'd drive 300 miles in one day just to spend a few hours with me. He snuck in and out of my bedroom window. (Mom, if you're reading this, pretend I didn't say that.) His smile slayed me. He was proud of me and my biggest champion. He got down on one knee and asked me to marry him. I said yes.
Now, I hope you'll join me in celebrating Bridget and making her release one of the best firsts ever!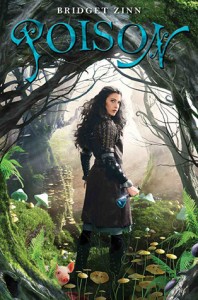 Sixteen-year-old Kyra, a highly-skilled potions master, is the only one who knows her kingdom is on the verge of destruction—which means she's the only one who can save it. Faced with no other choice, Kyra decides to do what she does best: poison the kingdom's future ruler, who also happens to be her former best friend.
But, for the first time ever, her poisoned dart…misses.
Now a fugitive instead of a hero, Kyra is caught in a game of hide-and-seek with the king's army and her potioner ex-boyfriend, Hal. At least she's not alone. She's armed with her vital potions, a too-cute pig, and Fred, the charming adventurer she can't stop thinking about. Kyra is determined to get herself a second chance (at murder), but will she be able to find and defeat the princess before Hal and the army find her? Kyra is not your typical murderer, and she's certainly no damsel-in-distress—she's the lovable and quick-witted hero of this romantic novel that has all the right ingredients to make teen girls swoon.
Purchase your copy:
Amazon
Barnes & Noble
IndieBound
iTunes Bookstore
Powell's Books
Add Poison to your Goodreads pile!
About Bridget Zinn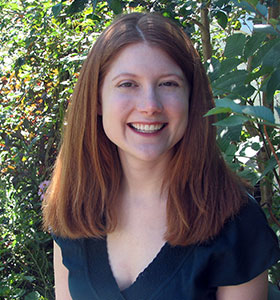 Bridget grew up in Wisconsin. She went to the county fair where she met the love of her life, Barrett Dowell. They got married right before she went in for exploratory surgery which revealed she had colon cancer. They christened that summer the "summer of love" and the two celebrated with several more weddings. Bridget continued to read and write until the day she died. Her last tweet was "Sunshine and a brand new book. Perfect."
Bridget wanted to make people laugh and hoped readers would enjoy spending time with the characters she created. As a librarian/writer she loved books with strong young women with aspirations. She also felt teens needed more humorous reads. She really wanted to write a book with pockets of warmth and happiness and hoped that her readers' copies would show the watermarks of many bath time reads.
Dates and Places for Bridget's Blog Tour:
MARCH 12
April Henry
E.M. Kokie
Nyrae Dawn
Julie "Manga Maniac Cafe"
Abby Niles
Pam "Bookalicious" van Hylckama
Jennifer McAndrews "Honestly YA"
MARCH 13
Kate Treadway "Verb Vixen"
Martha Brockenbrough
Cameron Y. – What the Cat Read
Bobbie Gould
Molly "Wrapped Up in Books"
Eileen Li
MARCH 14
Ashley Walsh "The Quiet Concert"
Jennifer Rummel "YA Book Nerd"
Tammy Hall
Laura Kaye
Melissa Simmons
Shelley Bunnell
Kate Bourne "The Book Monsters"
Taneesha "A Diary of a Book Addict"
MARCH 15
Caroline Starr Rose
Lindsey Loucks
Amy Alessio
Elyana Noreme
Rachel Patrick "Beauty and the Bookshelf"
Sonya "Sony the Book Lover"
Elizabeth Seckman
MARCH 16
Sara Bennett Wealer
Amy Plum
Betty G. Birney
Elizabeth Otto
Ellen Faith
Celeste Holloway
MARCH 17
Janet Fox
Erica "The Book Cellarx"
Amy Stewart "Simple Love of Reading"
Libby Fischer Hellmann
Melody May
Rebekah Faubion
MARCH 18
Jon Goldhirsch
MaryAnn Oprea @ Chapter by Chapter
Jennifer L. Armentrout
Brenna from Esther's Ever After
Lauren Thoman "The Housework Can Wait"
Annabelle Hammond "Read Write and Read Some More
MARCH 19
Lucia "The Loyal Book"
Jessica Miller "I Read to Relax"
Melissa de la Cruz
Sara Hayet "The Page Sage"
Tara Hudson
Rebecca Lamb
MARCH 20
Johanna Wright
Tara @ Shhh… Not While I'm Reading
Michelle "Much Loved Books"
Kristina Snyder
Zoe Dawson
Peter Salomon
MARCH 21
Gwenyth Love "Rants n Scribbles"
Sarah Evans
Mundie Moms (Katie)
Cynthia Leitich Smith
Tamson Weston
MARCH 22
Lucy "The Reading Date"
Carrie Ardoin "Sweet Southern Home"
Tracy James Jones
Nikki Wang "Fiction Freak"
MARCH 23
Amy Thau "Tripping Over Books"
Ashley G. "Wholly-books"
jone "Maclibrary" 
Jaime @ Twisting the Lens
Crystal "Winterhaven Books"
Allison Kirk
Jess "Book Rook Reviews"
MARCH 24
Lucy Softich "Adventures in Bookland"
Stephanie "Poetry to Prose" 
Caren Crane "Romance Bandits" 
Lori Degman
Beth Saxton
DJ DeSmyter
MARCH 25
Michael Gettel-Gilmartin "Middle Grade Mafioso"
Ruth Tenzer Feldman "Blue Thread" 
Lynne Kelly
Hafsah "Icey Books"
Samanthe Beck
MARCH 26
Becca "I'm Lost in Books"
Brook Gideon "Dead Gideons"
Natalie J. Damschroder, for Everybody Needs a Little Romance
Beth Revis
Damaris "Good Choice Reading"
MARCH 27
Amy G. (Kissed by Ink)
Stephanie Ruble
Angie Manfredi "Fat Girl Reading"
Rachel Coyne
Chris Miller
MARCH 28
Natalie J. Damschroder
Sara Shafer
Audra "The Society"
Laura Hernandez: Snorkle "My Sentiments Exactly!"
Stephanie "Love Life Read"