I'm in Maui as I type this. :D
Oh, how I wish I meant that literally! Lava Flows for everyone! Let's pretend for a few minutes, shall we?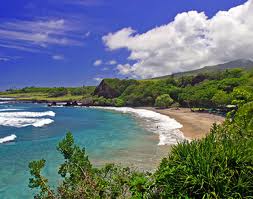 *Sigh* I'm back. If you're confused by all this Maui talk, please read below to my previous post (and enter to win a free book!) In fact, leave a comment on this post, and you'll be entered twice!
So, there are lots and lots of places I want to visit. Lots of adventures I still want to take. When naming my workspace, I almost decided on Paris. I'm dying to go there! In order to help my dream along, I'm saving the old fashioned way. Like this: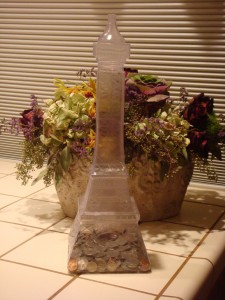 Okay, so maybe MacGyver is going to help get me there too, but the point is, seeing my Eiffel Tower piggy bank reminds me of how important it is to have dreams. To hope for something.
What are you dreaming about?
hugs!
Robin
p.s. Next week I'll be talking about HeroWars. Curious? If you're on Twitter check out #HeroWars. Lots of Entangled authors are or will be participating, and of course my hero, Dean Malloy is the best!