Recently, I had the pleasure of hearing Lin Oliver, the Co-Founder and Executive Director for SCBWI speak, and she was funny and charming and smart and I could have listened to her talk for hours.
The topic of her speech, however, was "The 15 Most Important Things I've Learned About Writing." So as 2011 comes to a close, and a new year beckons, I thought I'd share this wonderful piece of wisdom. What I think is best about this list, is that so many of the "things" can apply to anyone, not just writers. So whatever it is you find yourself passionate about in 2012, maybe keep in mind a few of the items below.
1. Take a lot of showers (it's where many people do their best thinking)
2. Read deeply
3. Keep a journal
4. Follow your weirdness
5. Do the work
6. Write in scenes
7. Frustrate your main character
8. Build your vocabulary
9. Eavesdrop
10. Read everything aloud
11. Shorten it up
12. Don't ever talk down
13. Do not preach
14. Give children the power
15. Join the tribe
Happy New Year and Best Wishes in 2012!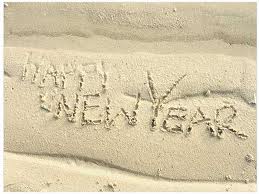 hugs,
Robin